Dame Joan Bakewell has paid tribute to Sir Peter Hall following his death aged 86, describing him as a "genius of the theatre".
Sir Peter, the former director of the National Theatre and founder of the Royal Shakespeare Company (RSC), died on Monday in a London hospital surrounded by his family.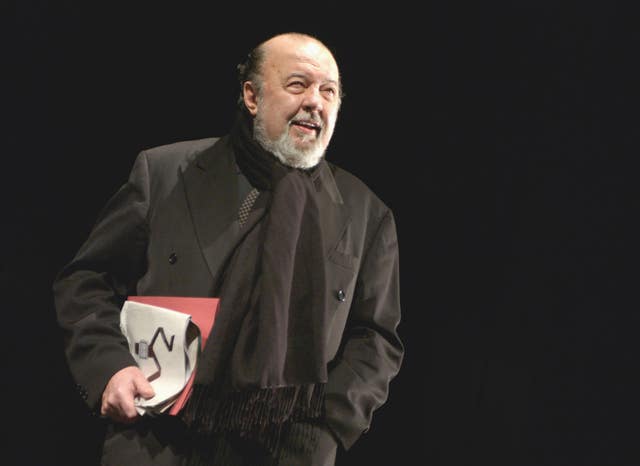 Dame Joan, 84, told the Press Association in a statement: "I knew Peter Hall when we were both at Cambridge in the 1950s. From the start all he cared about was directing play.
"I was in his first: Point of Departure. He went on to direct something like two a term. He learnt about the speaking of Shakespeare's verse from Dadie Rylands and transformed Shakespearean performances across the British theatre.
"He left Cambridge with a huge reputation and for his first job took over running London's Arts Theatre. It was there he directed Waiting for Godot.
"The audience hated it and threw money on the stage. He went on to create the Royal Shakespeare and to take over from Olivier at the National Theatre.
"He was totally committed, ambitious, often ruthless but a genius of the theatre. We owe him much."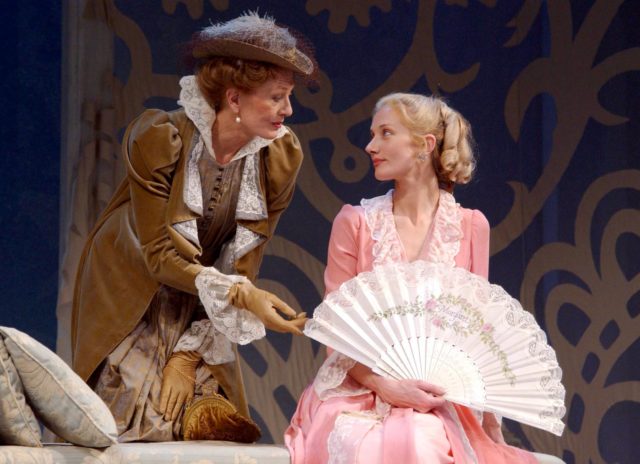 Actress Vanessa Redgrave, who worked with Sir Peter in Stratford, on Broadway and later, with her daughter Joely Richardson, with the Peter Hall Company, said she was sending his family "lots of love".
She described him as a "fascinating director", and added: "I count myself very lucky to have worked with him."
Sir Peter, who was diagnosed with dementia in 2011, founded the RSC in 1960, aged just 29, and stayed there until 1968.
He was appointed the National's director in 1973, a year after joining Lord Laurence Olivier as co-director.
Under his leadership, the theatre moved from the Old Vic to the South Bank, and Sir Peter remained with the National until 1988.
The National Theatre's current director, Rufus Norris, said: "We all stand on the shoulders of giants and Peter Hall's shoulders supported the entirety of British theatre as we know it.
"All of us, including those in the new generation of theatre-makers not immediately touched by his influence, are in his debt.
"His legendary tenacity and vision created an extraordinary and lasting legacy for us all."
In a statement posted on Facebook, the RSC included a quote from Julius Caesar and said it was "greatly saddened by the news".
Its artistic director, Gregory Doran, remembered Sir Peter as a "colossus and visionary".
Sir Peter created the RSC to realise his vision of a resident ensemble of actors, directors and designers producing modern and classic texts.
The company played in Stratford and also expanded into the Aldwych Theatre, as its first London home.
Playwright Sir David Hare and actors Sir Patrick Stewart, Laurence Fox and Toby Stephens also paid tribute.
Sir David said in a statement that "every living playwright owes him a debt".
Sir Patrick said the director "transformed classical and modern UK theatre and gave me a career".
Stephens said: "So sad to hear of the death of Sir Peter Hall. He gave me my first break as an actor. A great director and shaper of British theatre."
He worked alongside Dame Judi Dench and Sir Anthony Hopkins in 1987's production of Antony And Cleopatra and again alongside Dame Judi in 2010's production of A Midsummer Night's Dream.
In 1989 he worked with Dustin Hoffman on The Merchant Of Venice and in 2003 he collaborated with his daughter, the actress Rebecca Hall, on As You Like It.
His last production with the National was 2011's Twelfth Night.
Sir Peter directed 16 operas during his time as artistic director of Glyndebourne Festival Opera from 1984-1990 and in later years he returned to work with the company on further productions.
The director, who founded the Peter Hall Company, was married four times.
Sir Peter is survived by his widow, Nicki Frei, and children Christopher, Jennifer, Edward, Lucy, Rebecca, Emma and nine grandchildren.